When you take the first step in selecting an engagement ring you may be overwhelmed due to the various parameters and styles of engagement rings. For example, depending on the diamond cut, engagement rings can be divided into princess cut engagement rings, round engagement rings, heart shaped engagement rings, etc. While depending on the number of diamonds, there are solitaire engagement rings, three stone engagement rings, halo engagement rings, etc.
With such a wide variety of engagement ring styles, you may have stumbled upon the fact that the solitaire ring is considered the most popular ring and are planning to consider choosing a solitaire ring. Yes, that's right! Solitaire rings have been a symbol of engagement for years. Regardless of fashion DR eternity ring trends, their classic style has always been prominent. Nonetheless, do you really know what a solitaire ring is? Do you know what you are looking for in a solitaire ring?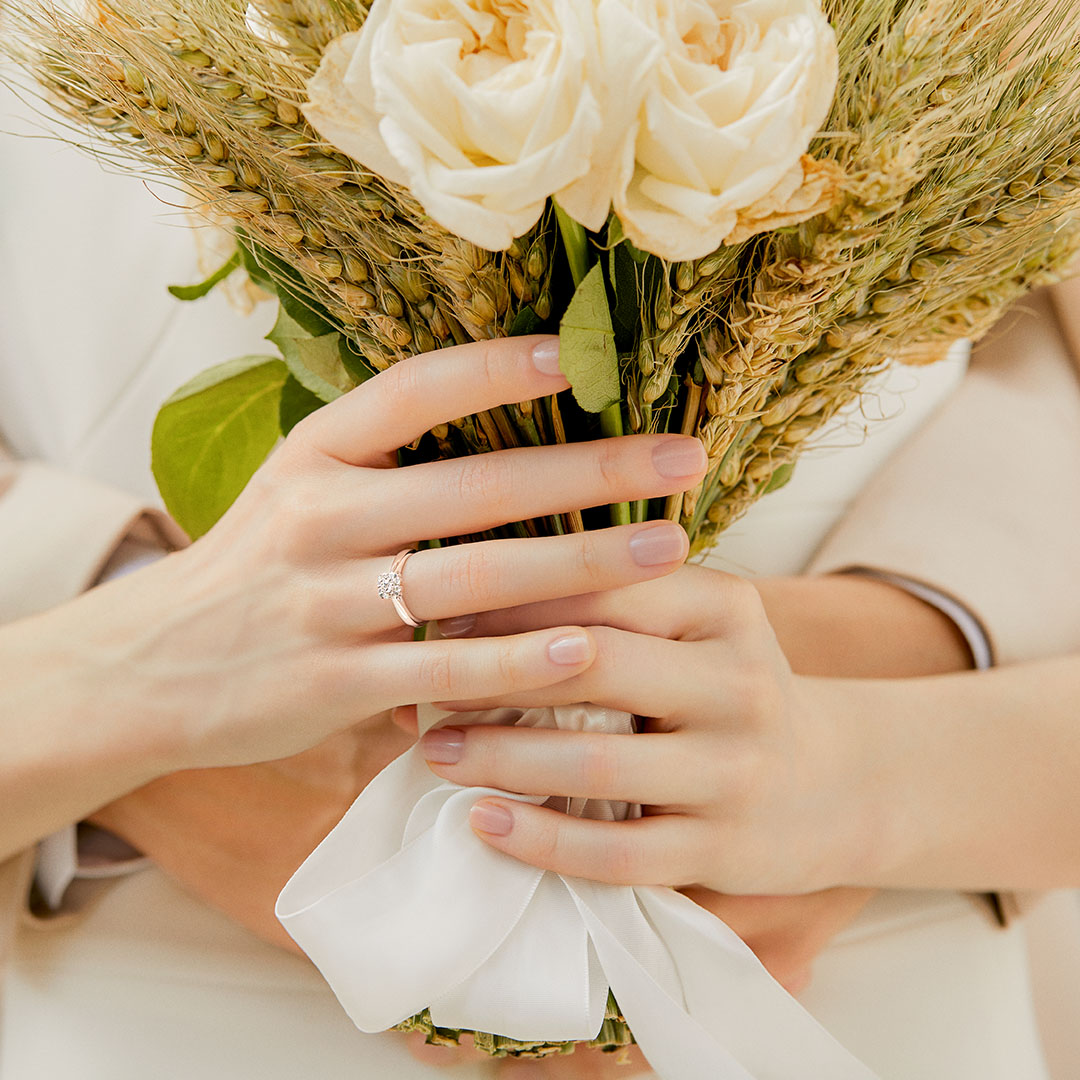 What is Solitaire Ring?
First of all, the term "solitaire" refers to any jewelry set with a single diamond. A solitaire ring, on the other hand, features a single diamond in the middle without other diamonds in the ring to distract attention from it. A solitaire ring is usually made up of two parts, a main diamond and a setting, and no more decorative elements, which is why it is considered the most classic and iconic engagement ring style. Until the diamond industry really took off, the solitaire ring was the only type of ring that existed. It was increasingly sought after by minimalists because of the minimalist design that still makes it a modern representation of stylish elegance.
Of all diamond rings, the solitaire ring is undoubtedly one of the most popular engagement ring designs, with the halo ring and three stone ring coming in a close second. Due to the striking design that keeps the focus on the center stone, solitaire ring allows the brilliance of the diamond to be fully displayed. Therefore, if your fiancée is looking for the classic simplicity and elegance of individuality, a diamond solitaire ring is the perfect choice for you.
History of the Solitaire Ring
The history of the solitaire ring can date back to 1477 when Maximilian I of Austria, who was about to become emperor of the Holy Roman Empire, gave Mary of Burgundy a ring with a single diamond as an engagement ring. This is considered to be the first solitaire engagement ring in history.
Because of the profound implication behind the diamond solitaire ring, the gesture by Maximilian I has been followed to this day, namely the use of a diamond solitaire ring in a proposal.
What is the Meaning of a Solitaire Ring?
The popularity of solitaire rings has an important connection to the symbolism they convey, which is an eternal and indestructible relationship between the two lovers. It also signifies that the love between two people who are married is destined to be as eternal as a diamond. This is why an increasing number of couples give preference to diamond solitaire rings to declare their steadfast attitude towards their love.
Solitaire Ring Cut
To purchase a unique solitaire ring, you have to give a full understanding of it. For example, the diamond cut. According to the diamond cut, solitaire rings can also be divided into various styles such as princess cut solitaire rings, round solitaire rings, etc. Different diamond cuts represent different styles.